Fairfield's Fellowship
God has always intended that his people do life together.  No one in God's creation is created to be alone, we are designed to need one another.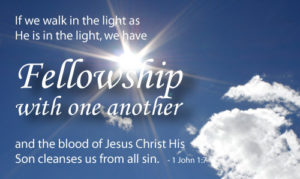 Fairfield is committed to.
– Commitment:  Connect members to FBC life and ministry through service opportunities and fellowship gatherings
– Community:  Intentionally develop meaningful relationships within the FBC family by creating opportunities to do life together
– Care:  Provide meaningful ministry and support to the FBC family
Bible Study groups are a key instrument used to create opportunities for members and friends of Fairfield to connect with one another.  Groups are focused on Teaching God's Word, and Reaching Others.  Group members work with and are supported by, both, a Teacher and a Care Coordinator to connect members to one another and God's Word.
Currently Bible Study groups meet on Sunday mornings at 10:00 and organize according to age.  These groups include:
Nursery
Preschool
Elementary Ages K-3rd grade
Elementary Ages 4th – 6th grade
Youth (middle & high school)
Women
Mixed Adult
Senior Women
Senior Men
Groups also meet through the week for
Zumba (for women)
Men of Morristown Bible Study (for men)
HIIT Fitness Classes (for Men & Women)
The Loft (for youth)
Wednesday night Children's Gatherings
Call for more details contact us or just visit us.  There is always someone available to direct you where your Fellowship Group is meeting.